As many as 66% of healthcare organizations are updating their technology networks and systems driven by patient needs, healthcare efficiency and cost containment. Healthcare costs are soaring. National health expenditures in the United States accounted for $3.2 trillion in 2015—nearly 18% of the country's total GDP. Technology updates are one of the leading ways that healthcare organizations can put a cap on spiraling costs and save as much as $700 billion according to industry experts.
Whether you're a novice or a seasoned expert, there are steps you can take to enhance your organization's digital IQ and start your healthcare innovation journey.
Step 1: Fast Connectivity
The building block for all things digital lies in fast connectivity or at least in being fast enough to accommodate the operations of your medical practice. Consider your staff and patients' needs, whether that's connecting your patients to the Internet, giving your staff access to cloud-based electronic medical records, complying with Medicare guidelines or sending and receiving of X-rays, MRIs or CAT scan files.
A standard X-ray that's 10 MB in size will download in approximately 5 seconds with a 16 Mbps connection. A standard CT scan is 3 GB in size and will require a 45 Mbps connection to download in 5 seconds. If you take into consideration the connectivity requirements of your phone system, videoconferencing, e-medical records, TeleHealth capabilities and patient portals, you can easily need as much as 1 Gbps.
For example, Boys Town National Hotline recently announced  a multi-site technology upgrade which includes a high-performance Multiprotocol Label Switching (MPLS) network that connects nine offices throughout the U.S. The organization operates a national hotline 24/7/365 and received more than 180,000 calls and online contacts in 2017 from individuals dealing with abuse, addictions, suicidal thoughts and family issues. Reliable communications and connectivity are critical, vital components of the healing services that Boys Town can provide to children and their families.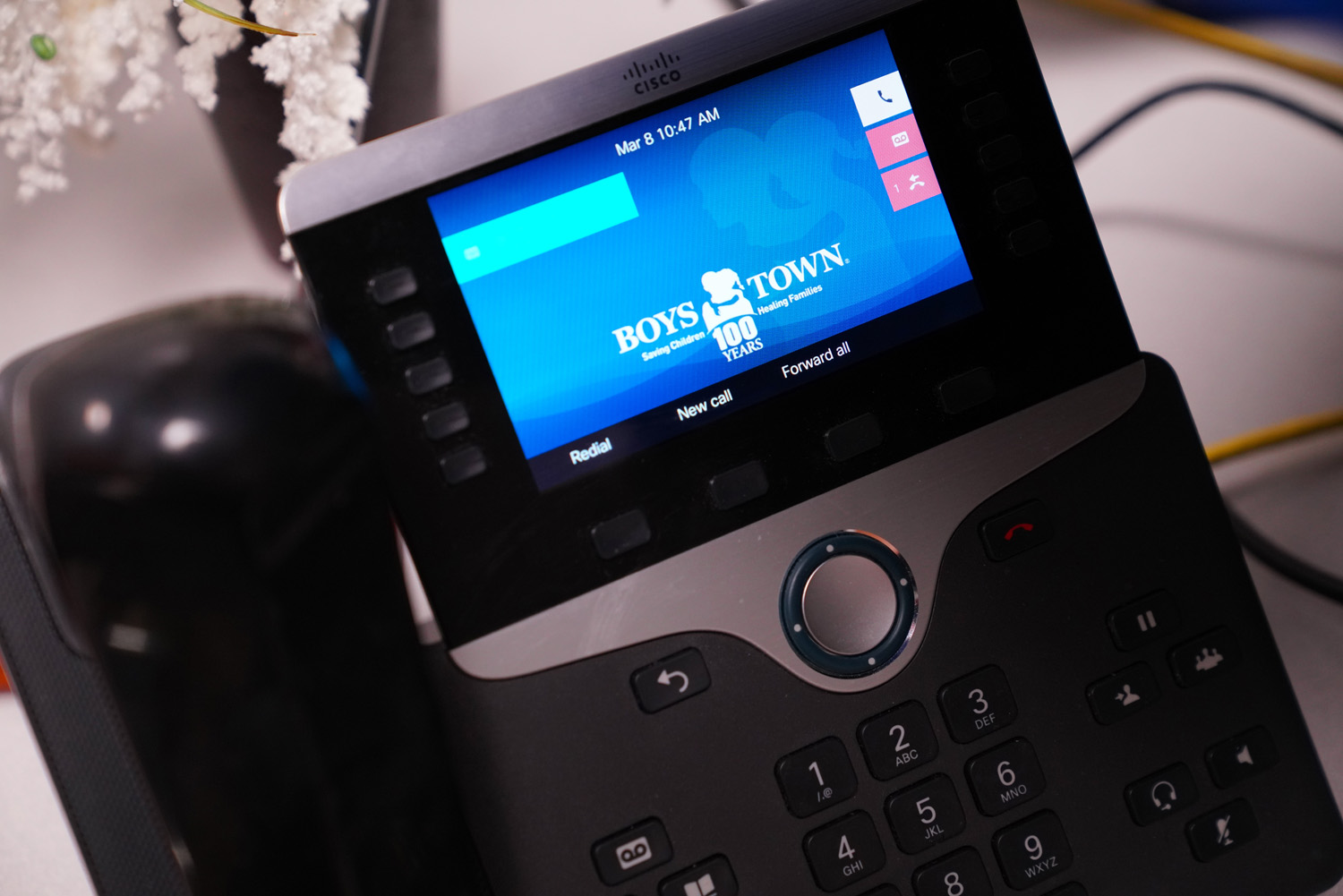 Step 2: Encourage Mobile Medicine
Implementing patient Wi-Fi connectivity along with a secure Wi-Fi network for staff is one of the easiest ways to gain additional efficiency for your practice. The best solution keeps your public and private Wi-Fi networks separate, ensuring that sensitive patient data is protected. Patients can access Internet and emails while in the waiting room, keeping them entertained and productive. Nurses, doctors and technicians can leverage Wi-Fi to improve productivity by using tablets to securely access and update patient information and eliminate time-consuming and unsecure paper-based charts and procedures.
Medical facilities are also equipping patients with check-in tablets allowing patients to enter their contact, insurance and medical history information directly into your patient relationship management (PRM) software. This method not only increases staff productivity, but the chances of mistakes are minimized as patients are entering their own information. When returning patients come back for an appointment, they can easily review their information on the tablet and make any needed changes.
Increasingly, doctors and other healthcare staff are using their own phones and tablets at work for quick, mobile access to mail and patient information, a process known as Bring Your Own Device (BYOD). It's a trend that's here to stay. Staff like the idea of using personal technology that they are already familiar with, leading to increased efficiency and productivity. Your healthcare office saves money by not having to buy, maintain and upgrade workers' devices. Just be sure to train your employees on safe and unsafe BYOD use, such as how to use strong passwords and spot phishing attacks. Also, leverage firewalls, anti-malware software and encryption tools on everyone's devices.
Clinical workspaces are expanding beyond the four walls of the facility and beyond regular operating hours. Recent studies indicate that 80% of physicians now use Electronic Health Records (EHR) systems so doctors hoping to check in on a patient's overnight progress can do so at home from a work-issued or personal mobile device. Remote access to electronic systems has gone from being a "nice to have" to a "must have" over the past few years, which is why the mobile health technology market is expected to exceed $8 billion by 2018.
Step 3 and Beyond: Innovations in Patient Communication
Technology continues to transform how we give and receive medical care. According to a HIMSS Mobile Technology Survey, 90% of respondents are using mobile devices to engage patients in their healthcare. Respondents from the survey also reported leveraging app-enabled patient portals, TeleHealth services and text communications. App-enabled patient portals were rated the most effective tool for patient engagement by 36% of respondents because of the real-time interaction between patients and providers. Patient portals are also reported to improve patient outcomes in seven key areas, including medication adherence, disease awareness and self-management of disease.
Over 80% of surveyed doctors believe telemedicine to be a better way to manage chronic diseases and medication. With telemedicine, a patient's care options are not limited by geographic location. Even patients in remote areas can receive the highest quality of care, providing they have an Internet connection and smartphone. Telemedicine can also save both time and money. Patients no longer need to take time away from work and endure long office waits. Instead, they can hop on a video call to get a prescription refill or follow-up consult. Research has shown that if primary care providers made use of all available virtual care technology, it would save the time equivalent of 62,000 primary care physicians, a value of over $9 billion.
Promising Future
Technology is revolutionizing healthcare as medical professionals adopt cloud and mobility options, electronic health records, and telemedicine to deliver an improved patient experience while also becoming more efficient in and out of the office. Artificial intelligence, along with wearable health monitors, smart prosthetics, connected implants and other Internet of Things (IoT) innovations will be the next wave of impactful systems to change healthcare, making it even more mobile, intuitive and connected. As advances in telemedicine enable doctors to look into the throats and ears of patients remotely and virtually listen to their heartbeats, more of us will be able to skip the trip to the doctor's physical office. Ultimately, these trends will lead to greater patient empowerment and healthcare satisfaction. This technology innovation that is occurring in healthcare not only benefits us today, but holds tremendous future promise for us all.
Watch how CenturyLink helped the Boys Town in Omaha support their technology efforts.